WELCOME TO JANE EYRE
We welcome you to Jane Eyre Entertainment Hub. We have all heard of entertainment that moves! From music to games a full circle of the whole we know as the entertainment business. We believe in content that inspires you to produce great music, take up the actor you always believed you have in you, be the TV show host you always wanted to be, or may be the wrestler you loved to become. Simply put, fall in love with life all over again, embark upon journeys and give you that positive vibe that makes you an achiever.
That's not just about it! We cover the best of everything that would lead you into the entertainment industry. The lifestyle, celebrities you want to know about and the trivia. You name it we have it! We are here to make your journey interestingly beautiful.
Franchises and new settings
Modern gaming is often best understood by looking at popular franchises. For better or worse sequels tend to sell. There's good reasons why both players and developers tend to favor games within long running series. The developers know what players want from a game due to feedback on older releases. Players will likewise know what to expect from a sequel. But every now and then a company will break away from extremely popular franchises to try something new. One of the most recent examples is Cyberpunk 2077 PS4 from CD Projekt Red. They're well known for putting unique twists onto familiar tropes. Their Witcher series took the typical fantasy setting and made it a uniquely beloved environment. But one of the more interesting thing about CD Projekt Red is their patience. They put a lot of love into every one of their games. And they don't release unless they feel that they've been able to create something groundbreaking. This is one of the fundamental reasons why their most recent release, Witcher 3, is hailed among the greatest games of all time. It's an extremely polished and unique take on high fantasy.
A cyberpunk setting makes a big difference
And this leads into the first thing that new players should understand about Cyberpunk 2077. The fact that it's made by CD Projekt Red means that one can expect a similar level of care. Cyberpunk 2077 is to science fiction what the Witcher is to fantasy. It takes some familiar and beloved ideas and manages to turn it into something players can actually be surprised by. In the case of Cyberpunk 2077 this will initially take form in a future that is in many ways a warped reflection of our own. This particular fact is one of the best ways to get into the proper mindset for the game. What do you think the future is going to be like? Most people would say that they have some vague ideas but that it's impossible to know for sure. And that is the world of Cyberpunk 2077.
Examining the fundamentals
You can come into the game expecting a few things. Any look into the future suggests ubiquitous technological advancement. The world of Cyberpunk 2077 has technology that would be amazing today available for even the least financially advantaged. In many ways that technology can seem almost magical. But this isn't a fantasy setting. The cyberpunk rules almost always suggest a less reliable infrastructure. A player can expect to really need to work his or her way through the intrigue of corporate rulership within the Cyberpunk 2077 setting. Finally, it's important to keep in mind that the initial release isn't an end to development. Some features are slated for inclusion after the official release date. The most significant of these is multiplayer.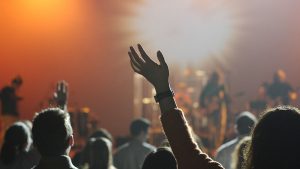 Learning music is not an easy job and it does not come naturally to every human being. A person who has a gift in music or what we so call a music prodigy will not progress unless he is honed and supported. Learning music takes time and effort and a lot of interest to keep going.
It is very easy to love music. You can be great music lover and also have a fine knowledge about various types of music and can even perform and make one. It is easy to love music but choosing and identifying the good music from the badly composed ones is the real measurement of how one understands the art of music.
There are various kinds of music available right now that appeal to the younger generation and even some of the people from the old generation have come to like new music styles and genres that are popular today due to their novel approach to music.
Music genre simply refers to styles of music. Examples of genre include popular styles like rock, country, reggae, classical, jazz and many more as well as some sub-genres. If you want to work in the music industry, you must be able to understand the different genres in order to know which style is appropriate and identify music.
With today's advancement in music, a lot of genres have been introduced along with the new tools used to produce them. From the classics, pop, blues, hiphop, RnB, jazz, acoustic, ballad and other genres that we long know of, music nowadays have been revolutionized. The list of new music genres grows as people discover something new which influences how music moves people and how people moves the music that we have now.
Some of the new music genres enjoyed by people today are Electronic Dance Music (EDM) which is a broad range of percussive electronic music genre produced largely for club music; Country Dance Music (CDM) which is a genre composed of electronic music with folk or country-like melodies; Dubstazz which is a combination of jazz and electronic music; Trap music which is a sub-genre of southern hiphop that is characterized by aggressive lyrical content incorporated by heavy percussion music. The list of possible genres that would emerge is huge due to advancement of how music can be made. Most of the new genres today are combinations of styles that have become unique in many ways.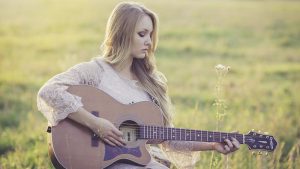 Music is undeniably powerful. It makes us feel things that we sometimes can't describe. It makes us happy, makes us smile, excited, sad, cry in bliss or sorrow and makes us dance and sing along. A simple song can bring back a memory like we are actually living in the moment. Music unbelievably can change our mood at an instant.
It is known to us that different genres can make or break your mood and we might all have experienced that first hand. Music can impact our focus and has a significant effect on our overall emotional state. In fact, music has been used for a long time now as a therapeutic tool to improve mood, change energy levels and help people who are undergoing illness as well as emotional trauma.
It is an effective coping strategy that we use to uplift our spirits when we are down or just simply feeling lazy and unmotivated. By playing songs that are happy and upbeat, we tend to dance with it as an effect of the energy it gives.
If you notice, whenever you hear a catchy song or beat anywhere, you sometimes can't help but stomp your feet to the music and get carried away with the vibe. A one boring Monday work morning can sometimes become a lively one after listening to a song that is motivational to help you keep up with work until it's finally a TGIF. It's amazing how music helps in changing our mood and life's emotional decisions in an instant.
Unquestionably, music touches our emotions up to the deepest core. We listen to music that reflects our current mood. When we are happy, we listen to upbeat songs. When angry, we tend to listen to loud, dark and heavy songs to release some tension. And when we are sad, we listen to sad songs. Like when experiencing heartbreaks, some even have a breakup playlist to cope up with the sadness and pain in their hearts. In contrast when you are in love, you listen to a lot of love songs in celebration of the love you are feeling and even dedicate a particular song to your better half.
Every piece of music is a representation of the musician of that particular music. Music does not necessarily need words to be understood. For instance a piano piece does not say in words as the other alternative music, as a result the one that listens to the music needs to internalize what he hears and try to perceive the message the pianist or musician is trying to convey. It's amusing how music doesn't need words to relay the deepest messages we keep within us.
It's amazing how music speaks to the soul. How the lyrics encompasses our deepest emotions through the message it speaks and how stories are made through simply sung words and unchained melodies. It is unknowing how music can speak of our lives, our emotions, our deepest inhibitions, faults and secrets and how it can turn our lives another way around. It is amazing how music transforms us, and how it makes us.
ABOUT US
Jane Eyre is a dedication to those who want to follow in the footsteps of great entertainers who didn't let their lives confined to their selves. Jane Eyre is an actress, artist and producer who incepted this blog to help other achieve their goals, or of course want to stay up to date. It doesn't really matter what you follow or what kind of talents lure you towards a career in entertainment. Jane covers everything from tips for musicians to the top ten TV show charts to help you understand the latest entertainment trends. Jane's extended team comprises writers who were musicians, actors, professional entertainers, entertainment review writers and multimedia students who strive to help you embark upon your own journey into the world of entertainment. We help you understand what makes you favorite celebrity the best at what they do and bring you their journeys to understand the person behind their performance you have been admiring all this time.
VIDEOS